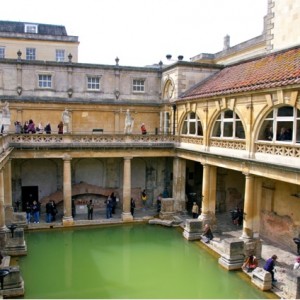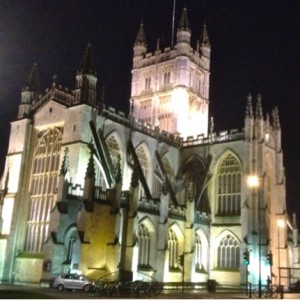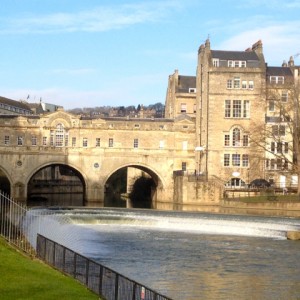 English for Educators 
The English for Educators course is aimed at staff from educational institutions with an English language level of A2 / B1 who wish to develop their basic English language communication skills in the UNESCO world heritage city of Bath.
The course runs for 20 hours per week and is delivered in a spacious and comfortable facility that provides wifi access and free refreshments. It is eligible for KA1 Erasmus funding. We do assist Erasmus Co-ordinators with their Erasmus funding applications, wherever possible. 
We realise that there is concern over the UK's ongoing ability to participate in the Erasmus scheme after March 29 2019 and we will update any applicants as soon as we can confirm one way or another. Please do not book flights beyond that date until our Brexit status is confirmed. That will hopefully be very soon!
2019 Requested Dates
June 17-21 – We can also run a two-week course starting from the previous week.
August 12-16 – We can also run a second week – August 19- 23.
A week in October 2019 and February 2020 are also expected, based on funding applications waiting for approval.
On Request Dates
We invite requests for further course dates of one or two weeks. These should be made well in advance; we recommend a minimum of six months if possible.  We need four participants in order to confirm a course. 
Typical Course Outcomes
*Familiarity with basic structures
*Broader vocabulary
*More accurate listening and pronunciation 
*Improved confidence in speaking 
*Basic travelling, networking and further learning skills
Course Materials
All course materials will be provided. 
Cultural Visits
EMB can help participants to plan and book evening and weekend cultural activities to enhance their cultural experience and promote the use of English outside the classroom.
Course Fee
€490 per week
This includes the booking fee but does not include accommodation. 
Accommodation
Stay with one of our friendly host families to give you the 'total immersion' experience! A host family stay guarantees you an authentic taste of Bath life and provides the opportunity for conversation and friendship building.  
Our host families are couples or single people who generally do not have children living at home. They live within a 30-minute walk of the course venue. Our host family charge including breakfast and dinner is £340 / €400 for 5 to 7 nights. It is important to book early to guarantee a host family.
"My accommodation was great. Close to the centre of town, lovely home, food was tasty and my hostess was very nice." Kaie S, Estonia
Over the summer holiday period we hope to provide families at a reduced fee of €350 based on distance to the course, amenities, etc.
Alternatively, we can recommend web links to bed and breakfast, hotel, apartment or hostel. 
 "The centrally located YMCA was perfect for me and my family." Matjaž V, Slovenia
Erasmus Documentation
We'll provide your teaching institution with the necessary course information to complete its Erasmus documentation before or during the course, as desired.
PIC number: 920212229
Certification
At the end of the course you will receive an EMB English for Educators course certificate.
Application / Preparation
1 Please email Course Leader (click) Sara Helm  to apply for the English for Educators giving the following information:
Name and address of teaching institution

Type of institution / level: primary / secondary / tertiary
For each applicant give their:
Full name

School subjects 

English language level:  high A2 / low B1 / mid B1 / high B1. We can give you a test if necessary. 

Preferred course date(s) 

Funding in place / Intention to make application

Host family required YES / NO
2 We will send you a course factsheet and add you to an existing course or open up a new date if possible. We may need to discuss this with you.
3 We will send you a registration document when your course is confirmed running or a pre-registration document if you need to submit an Erasmus application.
4 We will contact you about the host family (if applicable) and send you a host family profile and contact details later. We'll also ask for invoicing details; for example where more than one invoice is required. 
5 We will send invoices six to eight weeks to be paid one month before your course.
6 We will send out all joining info and a final programme shortly before the course. 
Looking forward to meeting you! 
English Means Business