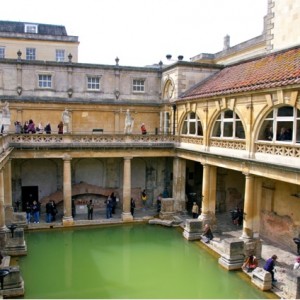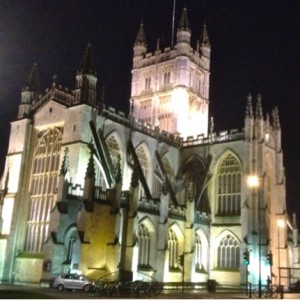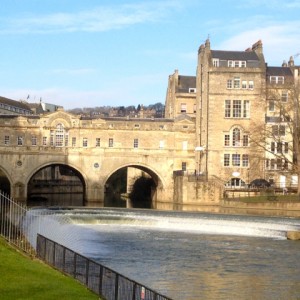 English for Educators 
The English for Educators course is aimed at staff from educational institutions who wish to develop their English language communication skills in the UNESCO world heritage city of Bath. The course runs for 20 hours per week and is delivered in a spacious and comfortable facility that provides wifi access and free refreshments. It is eligible for KA1 Erasmus funding.  
2019 Fixed Dates
July 29-August 2
July 29-August 9
August 19-23
August 19- 30
On Request Dates
These may be requested well in advance. Course confirmation is subject to a minimum of 4 participants. 
Classes are organised according to level. We can cater for B1-B2/B2-C1
Typical Course Outcomes
*Greater confidence and fluency in speaking 
*Broader vocabulary
*More accurate listening and pronunciation 
*Refreshed grammar and functional language 
*Micro-teaching opportunity – optional
*Opportunity to use your English while you explore the Roman, Georgian and modern day culture of UNESCO Bath (+ Bristol) and beautiful surrounding areas
Course Materials
All course materials will be provided, except for those for participants' own micro-teaching activities.
Cultural Visits
EMB can help participants to plan and book evening and weekend cultural activities to enhance their cultural experience and promote the use of English outside the classroom.
Course Fee
1 week €490 
2 weeks €940
This includes the booking fee but does not include accommodation. 
Accommodation
Stay with one of our friendly host families to give you the 'total immersion' experience! A host family stay guarantees you an authentic taste of Bath life and provides the opportunity for conversation and friendship building.  
Host family fee per week (5-7 nights including breakfast and dinner) €350
Please note: Some families can provide accommodation for couples but unfortunately cannot accommodate entire families
We can also provide links to B+B accommodation websites
Erasmus Documentation
We'll provide your teaching institution with the necessary course information to complete its Erasmus documentation before or during the course, as desired.
PIC number: 920212229
Certification
At the end of the course you will receive an EMB English for Educators course certificate.
Application / Preparation
1 Please email Course Leader (click) Sara Helm
Apply for the English for Educators course. State your: name(s) / approx English language level / school / location and the date(s) you are interested in. Let us know if your school already has funding in place. 
2 Receive a course factsheet and a pre-registration or registration document for your school. 
3 Receive a registration doc if you or we need to confirm your course running later.
4 Receive a host family profile and contact details (if applicable)
5 Receive an invoice for you or your school administration to be paid one month before your course