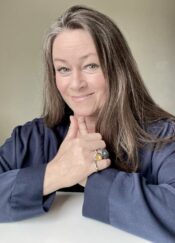 Over the course of my career, I have had the opportunity to write for EFL publishers: Macmillan www.onestopenglish.com; Pearson ELT; Thomson Heinle; York Press Limited.
I'm currently releasing a set of my free Business English language materials for self-study and 'classroom'. You can find these pages in the two resources sections on the menu bar: A1-B1 and B2-C1.
Check out my YouTube channel for nearly 100 English language learning and testing videos for a variety of learners and their teachers! YouTube handle coming shortly = @EnglishMeansBusiness
I've enjoyed the opportunity to run courses in many countries, as well as the UK. Here are some of the organisations I've worked with:
Air-France,

Alcatel-Lucent, Assistance Publique

Erasmus Plus

, Axa, BMW,

BNP Paribas,

Boehringer-Ingelheim,

Bosch,

Colgate-Palmolive, Deutsche Bank, EDF,

EDHEC

, Exxon Mobil,

Handelsbanken

, IBM,

L'Oréal

, Merck,

National Bank of Latvia

, Nordea, NPower,

PwC

, Swedish Parliament,

Samsung

, Siemens,

Stora Enso

,

T-Mobile

, Total,

Unilever,

UPM,

VW.
I've been delighted to run courses for teachers from many countries, including: Argentina, Austria, Belgium, Croatia, Estonia, Finland, France, Germany, Israel, Italy, Malta, Netherlands, Poland, Singapore, Spain, Slovakia, Switzerland, UK, US


Publications
York Associates: Course book series for the tertiary sector in the Middle East
Contributing Author, Market Leader 3rd Edition Extra Series, Sara Helm
Author: Series of Digital ESP materials for the Market Leader Website.
Author: Accounting and Finance, Sara Helm, ISBN: 9781408220024 – This ESP title, in the Pearson ELT Market Leader series, focusses on reading skills and vocabulary development for students studying Accounting and Finance or Economics.
Co-author: Human Resources, Sara Helm and Rebecca Utteridge, ISBN: 9781408220047 – This ESP title, in the Pearson ELT Market Leader series, focusses on reading skills and vocabulary development for Human Resources personnel, and candidates working towards Human Resources qualifications.
Co-author:

Several titles in the
Best Practice
business English series (Heinle ELT).
Author: Series of lessons and teacher training articles for the Business Skills Bank at www.onestopenglish.com – the number one site for English language teachers.
Co-editor: Managed a virtual team of writers from several European member states to produce English for Train Drivers as part of a Leonardo da Vinci Programme Language Competencies Project, "Uniform Railway Language for Safer Europe" (URLASE) LV/06/B/F/LA-172.005.