Management Skills in English is aimed at teachers, trainers or anyone in work or study who wishes to learn a variety of dynamic management principles and techniques to apply in their own work life or to teach to others. 

Location
This 28-hour course is delivered over five days in Bath, UK by business English author Sara Helm and her colleagues in a comfortable training location right in the heart of historic Bath that provides wifi and free refreshments.
Applying for the course
You need to have a minimum high B2 level of English.

 

Please apply directly to Course Director Sara Helm at sara@embiz.info  

She will arrange a quick chat to explain the course procedure and answer any questions and find out your accommodation needs.
[themify_col grid="3-1 first"]
2016 Course Dates
18-22 July  Other course dates can be arranged for fixed groups.
[/themify_col][themify_col grid="3-1″]
Fees
£500 / €700
[/themify_col][themify_col grid="3-1″]
Erasmus Funding 
Teachers in secondary, adult and higher education may be eligible for Erasmus funding. Please see below.
[/themify_col]
Course Outline
We will introduce a number of work-life enhancing concepts and processes to you through a series of interactive mini-lectures, simulations and workshops. You will benefit from adapting these to fit your chosen context, reflect on and work through them individually and with other participants.
 [themify_col grid="3-1 first"]
Interpersonal Skills
Effective Communication at Work
Storytelling at Work
Intercultural Skills
Cultural Values and Cross-cultural Dimensions
Intercultural Communication Activities
[/themify_col][themify_col grid="3-1″]
 
Creativity
Brainstorming and Mind Mapping
Creativity Processes
Problem Solving
Problem Solving Tools and Approaches
Improving Work Processes 

[/themify_col][themify_col grid="3-1″]
Team Management
Building Effective Teams
Managing Effective Teams
Time Management

  
Time Management Tools
Prioritising and Goal Setting
[/themify_col]
[themify_col grid="2-1 first"]
Course Preparation
 We will send you a few short personal preparation tasks to facilitate your participation on the course.[/themify_col][themify_col grid="2-1″]
During the Course
A full set of course materials will be provided. Course participants will complete a learning journal each day.[/themify_col]
[themify_col grid="2-1 first"]
Cultural Visits
The course programme includes a guided history tour of the beautiful UNESCO world heritage city of Bath, one afternoon in addition to the 28 hour learning schedule.[/themify_col][themify_col grid="2-1″]
[/themify_col][themify_col grid="2-1″]

[/themify_col]
[themify_col grid="2-1 first"]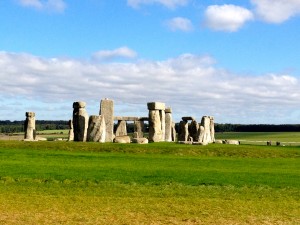 [/themify_col]
[themify_col grid="2-1″]
Weekend Excursions
In addition to the history tour of Bath, EMB can  help participants to plan and book evening and weekend cultural activities to enhance their cultural experience and promote the use of English outside of the classroom.
[/themify_col]
Follow Up

 
Over the following three months, you will be encouraged to put into practice techniques acquired on the course. You will be invited to join a group blog and engage in a group webinar to report on the effect of these techniques on your work life.  
Accommodation



An added benefit of an EMB English course is that we can offer you one of our friendly host families to give you the 'total immersion' experience in English. The host family 'total immersion' experience is the most popular accommodation option with our customers.
Staying with a host family guarantees you an authentic taste of Bath life and provides the opportunity for conversation and friendship building. Some of our learners keep in contact with their host family for years after their visit.
Our host family charge is £300 / €420 for 5 to 7 nights. This includes breakfast and dinner every day.
Alternatively, we can help you to find a bed and breakfast, hotel, apartment or hostel. Any accommodation is a short walk from your EMB English course training premises.
Erasmus Plus Funding
If your teaching institution is based outside the UK but in the EU (except Switzerland), or Iceland, Liechtenstein, Norway or Turkey, you may be able to obtain Erasmus Plus funding towards this course in Bath and related trip expenses. Under Key Action 1 of the Erasmus Plus programme, school and adult education institutions can apply for staff mobility funding to support staff training abroad. This Mobility of Individuals funding provides opportunities for teachers, trainers and other employees in education to improve their skills, enhance their employability and gain cultural awareness. Please contact us via the contact page for further assistance.
Click for the Erasmus Pages