This one to one course enables you as an educator to improve your delivery of your specialist subject in the English language. We love being taught by you!
It attracts lecturers and professors from the tertiary eductation sector, as well as corporate trainers from a wide range of business and technical fields.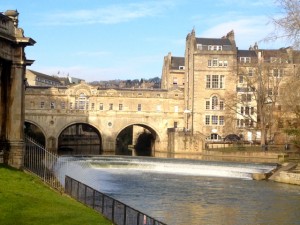 Your course is delivered in a spacious and comfortable centrally located training facility that provides wifi access, breakout areas and free refreshments.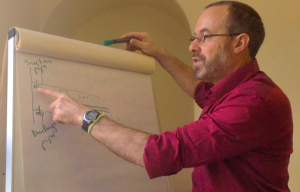 2016 Dates
We can run courses most weeks of the year (subject to availability) except the Christmas period.
Schedule
Schedules can be organised to suit your needs.
Course Fee
£50 per hour. 
Culture and Sport in Bath
If you would like to find out about the range of leisure time activities on offer in, or near, Bath, please click the link to the English Language Holiday page. It is regularly updated with upcoming events.
Accommodation
An added benefit of an EMB English course is that we can offer you one of our friendly host families to give you the 'total immersion' experience in English. The host family 'total immersion' experience is the most popular accommodation option with our customers.
Staying with a host family guarantees you an authentic taste of Bath life and provides the opportunity for conversation and friendship building. Some of our learners keep in contact with their host family for years after their visit.
Our host family charge is £320 / €440 for 5 to 7 nights. This includes breakfast and dinner every day.
Alternatively, we can help you to find a bed and breakfast, hotel, apartment or hostel. Any accommodation is a short walk from your EMB English course training premises.
Bring Your Family
If you wish to bring your children to learn English in Bath while you take your CLIL course at EMB, you will find some information about courses for children aged 7-18 on our Young Learners page. Please contact us directly with your enquiry as soon as possible. We will do our best to organise a course for your children.
Erasmus Plus Funding
If your teaching institution is based outside the UK but in the EU (except Switzerland), or Iceland, Liechtenstein, Norway or Turkey, you may be able to obtain Erasmus Plus funding towards this course in Bath and related trip expenses. Under Key Action 1 of the Erasmus Plus programme, school and adult education institutions can apply for staff mobility funding to support staff training abroad. This Mobility of Individuals funding provides opportunities for teachers, trainers and other employees in education to improve their skills, enhance their employability and gain cultural awareness. Please contact us via the contact page for further assistance.