History and Cultural Heritage
Our History and Cultural Heritage course is an English language course for adults who wish to explore the vast cultural heritage of the UNESCO city of Bath. 
The course runs for 25 hours per week in the UNESCO world heritage city of Bath, UK and is delivered in a comfortable central location that provides free wi-fi and refreshments. It is eligible for  KA1 Erasmus staff mobility funding. 
It typically appeals to:
B2 English level and above, but high B1 teachers have enjoyed it

teachers of history, language and literature

teachers of diverse subjects who are interested in the cultural heritage of Bath and wish to share and compare culture, knowledge and teaching practices with other teachers from the EU
"On this small group course we really enjoyed the friendly atmosphere and opportunity for exchanges of culture and didactic practices with teachers from other countries. I liked that fact that every teacher was invited to contribute to the programme." Agnese C, Italy 
We will explore Bath's amazing Roman and Georgian cultural heritage through some of its many cultural sights and spaces. Historic Bath is a relatively compact city but participants on this course must be happy and able to spend a few hours on their feet each day!
The main course outcomes are to:
refresh your language skills (listening and speaking in particular)

learn about the Roman and Georgian cultural heritage of this UNESCO city

share and compare your own history, literature and cultural perspectives

share a cultural artefact from your region

network with other school staff from Europe
Programme and Cultural Visits
The course includes: walking tours of Bath; visit to Roman Baths and several other places of cultural interest. The final programme depends on the specific participants attending. Participants are provided with a full programme shortly before the course.
You are invited to lead a session on, for example:
Your local history

Arts and culture in your region

Famous English literary figures, such as Jane Austen 

History / famous figures connected with Bath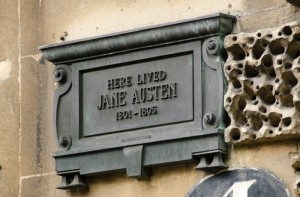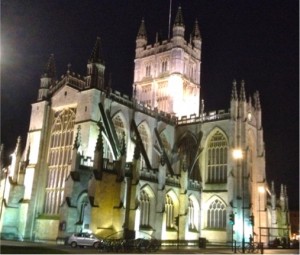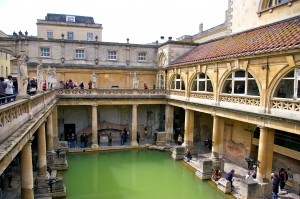 History and Cultural Heritage 
"I enjoyed the small group dynamic, the course leader's sensitivity for group needs and the 'spirit' of the programme in this beautiful city." Matjaž V, Slovenia
2019 Dates
July 22-July 26  
Further dates may be requested. 
We invite teachers to request course dates as early as possible. With a minimum of three teachers we will confirm a course running.
If you can only send one or two teachers, we recommend contacting us several months (4-6) in advance and being as flexible as possible with your dates. 
Course Timings
Most days we split the day into 3 hours per morning and 2 hours per afternoon with a 3-hour lunch break to enable our participants to recharge and enjoy Bath's many cultural opportunities during opening hours.
Museums and shops are open all day from 09.30/10.00 -17.30/18.00. Supermarkets stay open longer. 
Certification
At the end of the course you will receive an EMB History and Cultural Heritage course certificate.
EMB is happy help participants choose evening and weekend cultural activities to enhance their cultural experience and promote the use of English outside the classroom.
History and Cultural Heritage
"The attention from the moment that I applied for information about the course was perfect." Luis VM, Spain
Course Fee
1 week €630      
This includes the booking fee and two paid for visits but does not include accommodation. See below. 
Application / Preparation
1 Please email Course Leader (click) Sara Helm
Give your: name(s) /language level / name and address of your institution / type of institution  / preferred course date(s) / if you need a host family.
2 We will send you a course factsheet and ask you a few more questions.
3 We will send a course registration form if / when your course is confirmed or a pre-registration form if you are planning to submit an Erasmus funding application.
4 We will send you a host family profile and contact details (if applicable). 
5 We will send invoices two months before the course to be paid one month before your course.
6 We will send out all joining info and a final programme shortly before the course. 
Erasmus Documentation
We' ll provide your teaching institution with the necessary course information to complete its Erasmus documentation before or during the course, as desired. 
PIC number: 920212229
Accommodation
Stay with one of our friendly host families to give you the 'total immersion' experience! A host family stay guarantees you an authentic taste of Bath life and provides the opportunity for conversation and friendship building.  
Our small band of host families are very welcoming couples or single people who do not have children living at home. They live within a 30-minute walk of the course venue. Our host family charge including breakfast and dinner is €400 for 5 to 7 nights. It is important to book early to guarantee a host family.
"My accommodation was great. Close to the centre of town, lovely home, food was tasty and my hostess was very nice." Kaie S, Estonia
Over the summer holiday period we hope to provide families at a reduced fee of €350 based on distance to the course, amenities, etc.
Alternatively, we can recommend web links to bed and breakfast, hotel, apartment or hostel. 
"The centrally located YMCA was perfect for me and my family." Matjaž V, Slovenia