English for Business Studies Teachers
The English for Business Studies Teachers course is eligible for  KA1 Erasmus staff mobility funding. It is aimed at two types of teacher:
teachers of business subjects (needing to do so in English): business, economics, accounting and politics

teachers of English for business 
This twenty-five hour programme runs over five days in the UNESCO world heritage city of Bath, UK.  The course is delivered in a spacious and comfortable centrally located training facility that provides wifi access, breakout areas and free refreshments.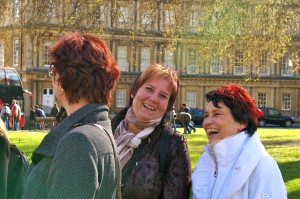 Follow us on twitter! @englishmeansbiz
English for Business Studies
Course Outcomes
Improved delivery of business or English for business lessons in English.

Greater confidence in using English

Developed language of instruction and classroom management.

Enlarged  business English vocabulary. 

Broadened  key business functional language

Raised awareness of cross-cultural communication issues in business

Shared ideas with other teachers from the EU

Free set of business English activities and warmers!
Course Content
Information exchange – teaching in our institutions
Language of instruction
Grammar for business English
Functional language and concepts
Business vocabulary development
Pronunciation and delivery
Teaching sessions with full feedback
Free activity takeaways!
Preparation
We'll send you a pre-course questionnaire to complete. 
If you wish to stay with one of our host families (see below) we'll also send you a host family questionnaire to get the best match. 
Course Materials
Handouts will be provided. Course slides, games and other free takeaway activities will be available on our learning platform after the course. We'll sign you up to it while you are in Bath.
Participating teachers should provide materials for their own teaching lessons. 
English for Business Studies
2018 Dates
March 12-16
2019 Dates
March 18-22
Course Fee
1 week €590      
This does not include accommodation. See below. 
Entry Requirement
CEFR High B2/C1 level of English
Erasmus Documentation
We' ll provide your teaching institution with the necessary course information to complete its Erasmus documentation before or during the course, as desired. 
PIC number: 920212229
Certification
At the end of the course you will receive an EMB English for Business Studies Teachers course certificate.
To Apply
To request further information or to apply, please email us at english@embiz.info
Cultural Visits
EMB can help participants to plan and book evening and weekend cultural activities to enhance their cultural experience and promote the use of English outside the classroom.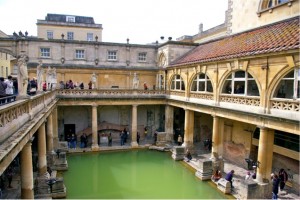 Accommodation
Stay with one of our friendly host families to give you the 'total immersion' experience! A host family stay guarantees you an authentic taste of Bath life and provides the opportunity for conversation and friendship building.  Our host family charge is £320 / €400 for up to 7 nights. This includes breakfast and dinner every day.

Alternatively, we can help you to find a bed and breakfast, hotel, apartment or hostel. Any accommodation is a short walk from your EMB English course training premises.