Staying with a Host Family
The host family 'total immersion' experience is the most popular accommodation option with our customers. Staying with a host family guarantees you an authentic taste of Bath life and provides the opportunity for conversation and friendship building. 
Host Families
Our host friendly families are generally mature couples or single people with no children living at home. They live within a thirty-minute walk of the course venue and enjoy providing delicious food and interesting conversation. 
If you request a host family, we'll send you a questionnaire that will help us select the most suitable host family for you. We'll then send you their details, so that you can make contact with them before your arrival.
Host Family Charge: £340 / €400 for 5 to 7 nights with breakfast and dinner
Other Accommodation
As one of the UK's top small city holiday destinations, Bath provides superb accommodation to suit every pocket. Any accommodation we recommend is either centrally situated, or just a short walk from the centre of Bath, and your training space.It is always a good idea to book well in advance of your course, particularly during the busy seasons, such as the summer holidays and the Bath Christmas Market. Below you will find a few examples of each type. If you need further suggestions, please don't hesitate to ask us.
Hotels
Five Star Hotels 

Four Star Hotels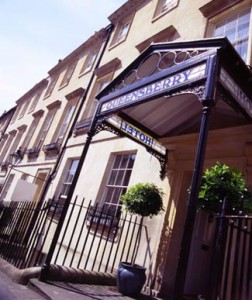 Budget Hotels