Erasmus English for History Teachers
The EMB English for History Teachers Erasmus course is aimed at teachers who teach, or will shortly teach, history through the English language or history teachers who simply wish to improve their English language skills. You work in the secondary school sector.  
Course Overview
This twenty-five hour programme runs from 09.30 – 15.30 over five days in the beautiful UNESCO city of Bath, UK.  
The course is delivered in a spacious and comfortable centrally located training facility that provides wifi access, breakout areas and free refreshments. 
Full feedback is given on micro teaching sessions to feed into further lessons. Please email us at english@embiz.info for a full programme and set of learning outcomes.
Course Content
Information Exchange – Teaching in our Institutions
Active Listening Techniques
Language of Instruction
Interactive Local History Activities
Visits to two famous historical sites
Guided History Walk of Bath
Micro Teaching Sessions 
2017 Dates      
We haven't fixed dates yet because we want to get it right.
Please feel free to contact us and suggest dates that you think would be popular with history teaching colleagues in your country. We anticipate one date in (probably late) 2017 and one or two in 2018. 
2018 Dates
Course Fee
1 week €590      
This does not include accommodation. 
Entry Requirement
CEFR B2+ level of English
Apply for the English for History Teachers course
Contact us at english@embiz.info
PIC number: 920212229
 Erasmus Documentation
We will provide your teaching institution with the necessary course information to complete its Erasmus documentation on receipt of course fees. Please bring documents for EMB to sign.
At the end of the course you will also receive an EMB English for Business Studies Teachers course certificate.
Preparation
Join our VLE to get specific course and local information.
Brush up your skills at www.bbc.co.uk/learningenglish/
Course Materials
A full set of materials will be provided. History teachers should provide materials for their micro-teaching lessons.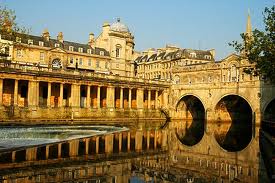 Cultural Visits
The course programme includes a free guided history tour of Bath and entry to the Roman Baths and Number 1 Royal Crescent Museum. EMB can help participants to plan and book evening and weekend cultural activities to enhance their cultural experience and promote the use of English outside the classroom.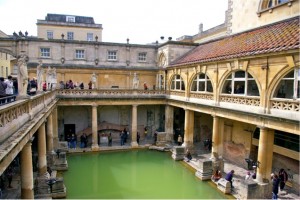 Accommodation
An added benefit of an EMB English course is that we can offer you one of our friendly host families to give you the 'total immersion' experience in English. The host family 'total immersion' experience is the most popular accommodation option with our customers.
Staying with a host family guarantees you an authentic taste of Bath life and provides the opportunity for conversation and friendship building. Some of our learners keep in contact with their host family for years after their visit. Our host family charge is £320 / € 400 for up to 7 nights or £640 / €800 for up to 14 nights. This includes breakfast and dinner every day.

Alternatively, we can help you to find a bed and breakfast, hotel, apartment or hostel. Any accommodation is a short walk from your EMB English course training premises.