English for Business 
Our English for Business group courses are for participants in the Erasmus Plus scheme who would like to improve their English language skills for the global workplace.  
Contact us at english@embiz.info
Business English Skills
Courses are tailored to meet the needs of each group.
The programme develops skills in speaking, listening, reading and writing and is useful for learners wishing to take a Business English exam, such as BEC. Key business grammar areas are highlighted.
The programme includes vocabulary from key business areas such as finance, project management , H.R. and marketing. Participants build skills in the core areas of Business English. 
Take part in an engaging variety of classroom activities designed to appeal to both pre-experience and experienced learners!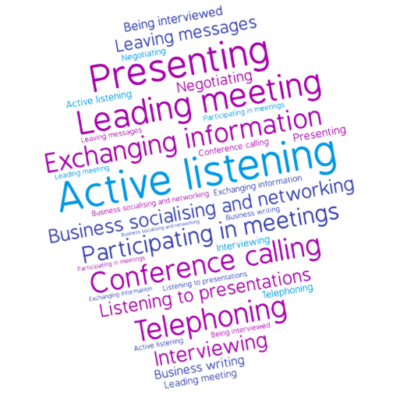 Pre-Course Assessment
When you book your English for Business course, we give you a language test to make sure that you learn at the right level. We also advise you on the best way to prepare for your course. 
Final Assessment
At the end of your course, we reassess your English language skills and provide you with a comprehensive course report demonstrating the progress you have made. We also advise you on how to consolidate your learning. Progress is aligned to the Common European Framework of Reference Scale and corresponding 'Can Do' statements. 
Programmes, Dates and Timings
English for Business courses can be booked for one or two weeks, most weeks of the year except for the Christmas period.
The 27 hour programme consists of 27 hours of lessons per week. Most training days begin at 9.30. One afternoon is reserved for an (optional) cultural visit in Bath or Bristol. 
A free guided tour of historic Bath is included in the programme. EMB also arranges evening social activities and weekend trips. Both are optional. The cost of social activities and trips is not included in the course fee. 
English for Business Courses 
The course fee includes a free guided tour of Bath but does not include accommodation or cultural visits and trips. 
CEFR Levels  
B1:
1 week: £500 / €700 
2 weeks: £900 / €1300
B2: 
1 week: £500 / €700 
2 weeks: £900 / €1300
C1: 
1 week: £500 / €700 
2 weeks: £900 / €1300
Accommodation 

Our friendly host families have comfortable homes within eas
y walk of the centre of Bath and your training location. They are always excellent cooks! 
Alternatively, we can help you to find a bed and breakfast, hotel or apartment. Bath is a popular tourist destination so early booking for any type of accommodation is recommended, especially in the summer months. 
Host family dinner, bed and breakfast costs £320 / €440 for 5-7 nights  or £640 / €880 for 8-14 nights.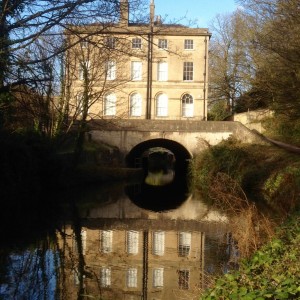 Erasmus Plus Funding
If your teaching institution is based outside the UK but in the EU (except Switzerland), or Iceland, Liechtenstein, Norway or Turkey, you may be able to obtain Erasmus Plus funding towards this course in Bath and related trip expenses. Under Key Action 1 of the Erasmus Plus programme, school and adult education institutions can apply for staff mobility funding to support staff training abroad. This Mobility of Individuals funding provides opportunities for teachers, trainers and other employees in education to improve their skills, enhance their employability and gain cultural awareness. Please contact us via the contact page for further assistance.
Booking Terms and Conditions
To reserve your place, course and accommodation fees are due one month before a course starts. 
Young Learners
If you wish to bring your children to learn English in Bath while you take your Executive Intensive course at EMB, you will find some information about courses for children aged 7-18 on our Young Learners page. Please contact us directly with your enquiry as soon as possible. We will do our best to organise a course for your children.
English for Business 2016 Start Dates (1 or 2 weeks)
4th July
1st August
15th August
19th September
17th October
31st October 
21st November
English for Business 2017 Start Dates (1 or 2 weeks)
9th January
23rd January
20th February
24th April
22nd May
19th June
More to follow….